---
UC Immigrant Legal Services
The UC Immigrant Legal Services Center provides free immigration-related legal services to students, as well as their immediate family members (spouse, siblings, children, and parents). The following link is directly associated with the UC Immigrant Legal Services Center.: https://law.ucdavis.edu/ucimm/
The UCI DREAM Center does not maintain or manage the information submitted to UC Immigrant Legal Services Center.
Legal Services Appoinments
To book an appointment click here!
For clarification on these services or to obtain emergency legal assistance, contact Lucero Chavez Basilio at lucero.ucimm@law.ucdavis.edu or by cellphone at 530-400-2062.
Our campus attorney can be readily available in the event of a legal emergency, such as detention and deportation. Please feel free to contact our attorney at any time.
Initial DACA Appointments
Please see the following updates from UC Immigrant Legal Services Center regarding updates and instructions for initial DACA applications.
Please read ALL the points.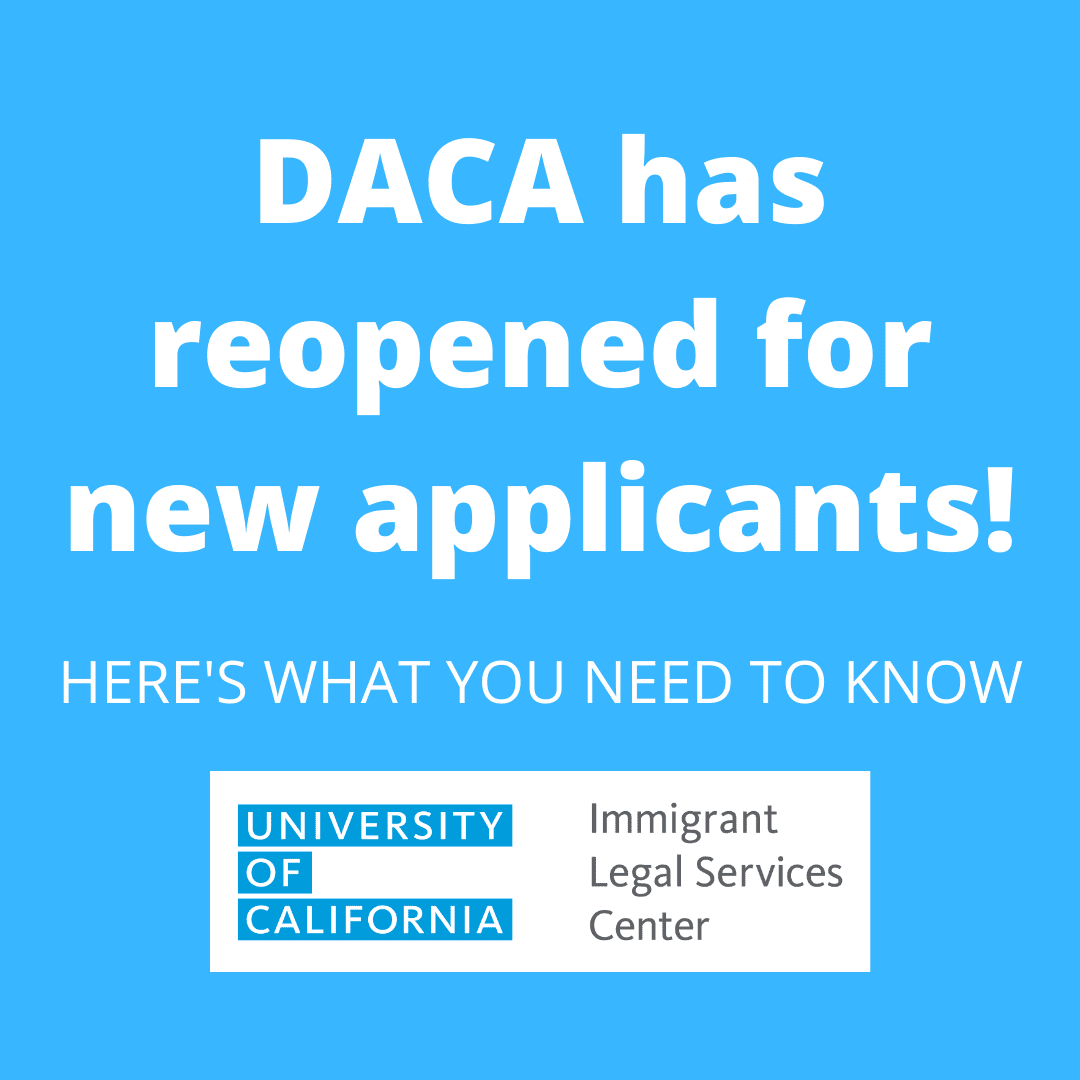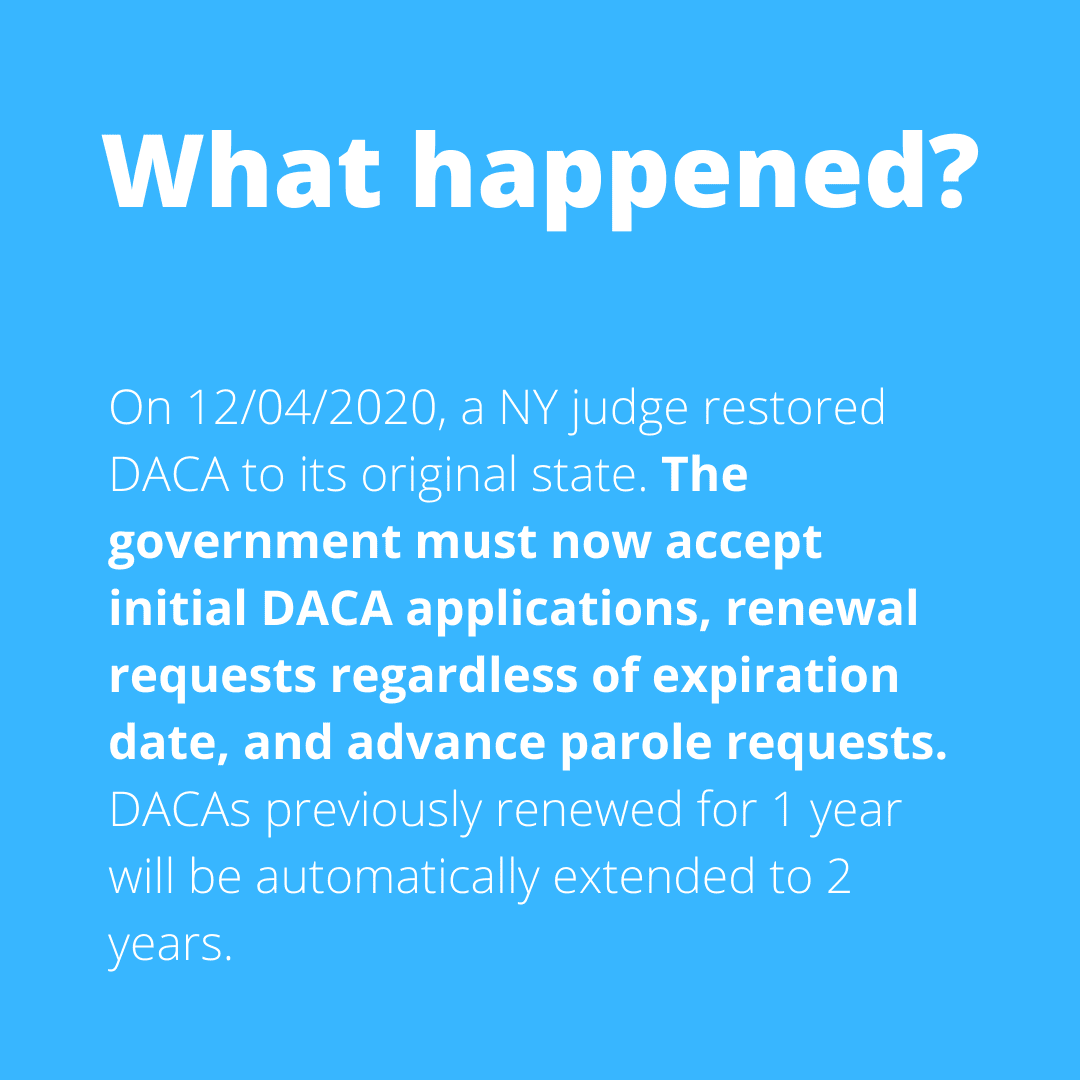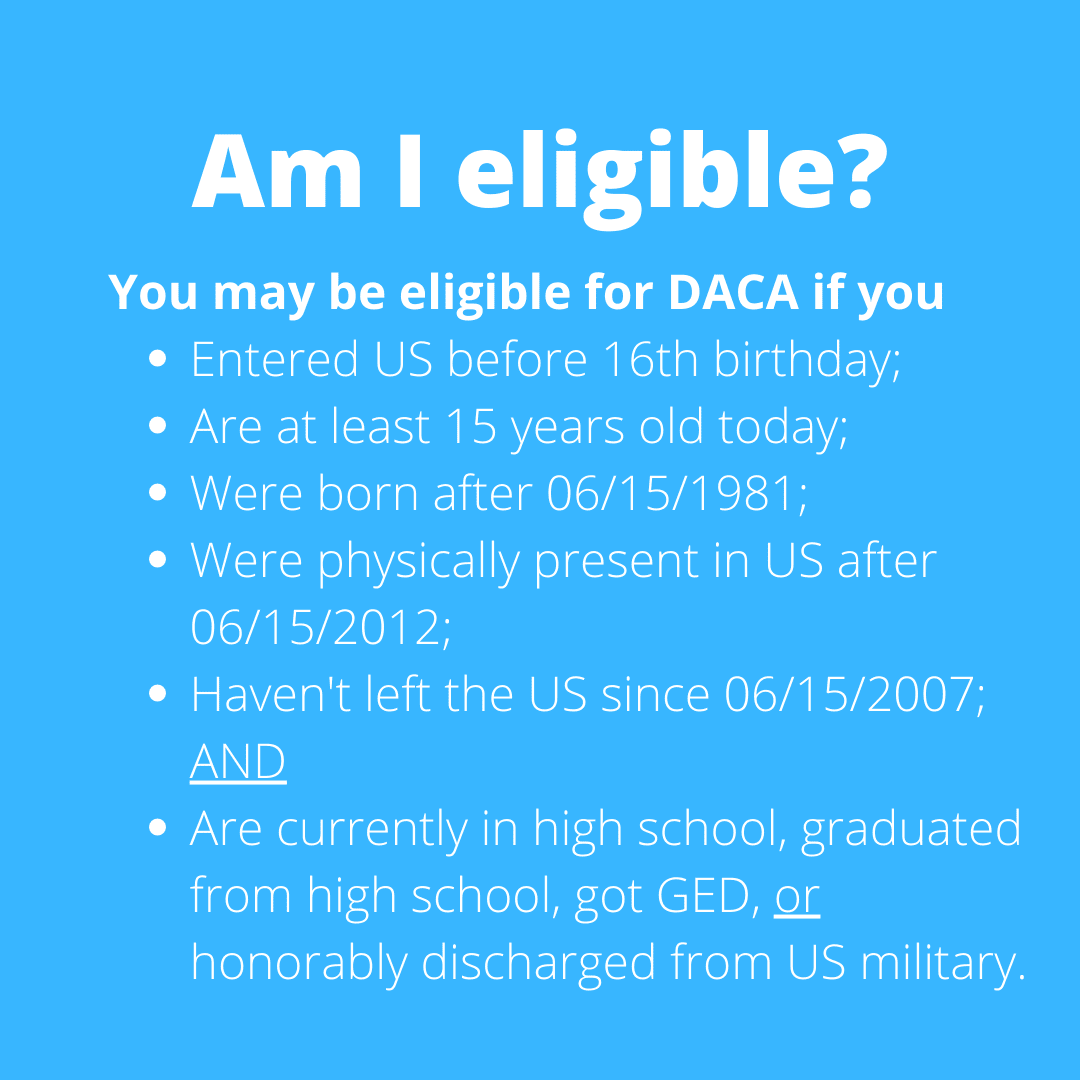 A New York federal judge has ordered the government to start processing first-time applications and he has reinstated the 2 years for existing DACA and reinstated Advance Parole.
UC Immigrant Legal Services Center will continue to prepare and submit new applications but immigration has indicated that they will not process them until important Texas litigation is resolved.
Please review this webinar which includes a checklist of documents https://law.ucdavis.edu/ucimm/resources.html
Potential future clients are responsible for gathering their documents before they can sign a retainer with them. They should watch the webinar and follow the checklist of documents.
There is no state funding at this time for DACA application fees.
Per the USCIS website: "Consistent with this order (PDF, 401.59 KB), DHS will continue to accept the filing of both initial and renewal DACA requests, as well as accompanying requests for employment authorization. However, pursuant to the July 16, 2021 order from the Southern District of Texas, DHS is prohibited from granting initial DACA requests and accompanying requests for employment authorization. Also consistent with that order, DHS will continue to grant or deny renewal DACA requests, according to existing policy."
See https://www.uscis.gov/DACA for updates on the processing of DACA applications
Please contact your campus staff attorney if you have questions 
Lucero Chavez Basilio
530-400-2062
Email: lucero.ucimm@law.ucdavis.edu
COVID-19 DACA Renewals Information
The UC Immigrant Legal Services Center is still available to schedule appointments using the online appointment link. Students can connect via phone or Zoom. If you email or sign up via the DACA follow-up appointment link, you can set up a call to do the initial (renewal) DACA paperwork and request checks where necessary and so long as there are still funds available.
For any DACA renewal or other application, we will likely need to coordinate to collect filing fees and signature pages remotely, either via FedEx or mail. Please keep in mind that most immigration petitions cannot be sent without the documents signed in pen (although we can submit scanned pictures of signatures). This includes DACA renewals.
If you have a pending case with USCIS and may be waiting for an interview appointment or biometrics notice and are feeling ill, USCIS has currently implemented a flexible rescheduling policy. Folks may call USCIS at 1 (800) 375-5283 to reschedule their appointment with no penalty. If you have more questions regarding rescheduling, please see the USCIS info page regarding Covid-19 and reach out to Lucero if you have any questions.
USCIS offices and courts are also closing or limiting their services during this time. This may result in delays for your case processing or appointment scheduling. For folks who have cases with the UC Immigrant Legal Services Center, they will keep you posted if they receive any specific notices about your case.
Remote Access to Legal Services
The UC Immigrant Legal Services Center's physical offices at the ACRC have moved to the 4th Floor of the Student Center (RISE Suites). While the pandemic continues there will be a hybrid schedule for the attorney and fellows. Please reach out with questions if in-person services are needed.
COVID-19 Medical Care Information
Some in our community may be wondering if accessing medical care or treatment for the coronavirus may affect an immigration petition under Public Charge rules. The US government recently issued guidance indicating that treatment for coronavirus should not be considered for public charge purposes. We encourage folks to reach out to their doctor or health officials for assistance for coronavirus treatment. For more information on Public Charge, please see our attached FAQs flyer and detailed website from Keep Your Benefits.
Please also see the Centers for Disease Control & California Department of Public Health webpages for updates and resources regarding the coronavirus. Please also check your county website for local updates.