---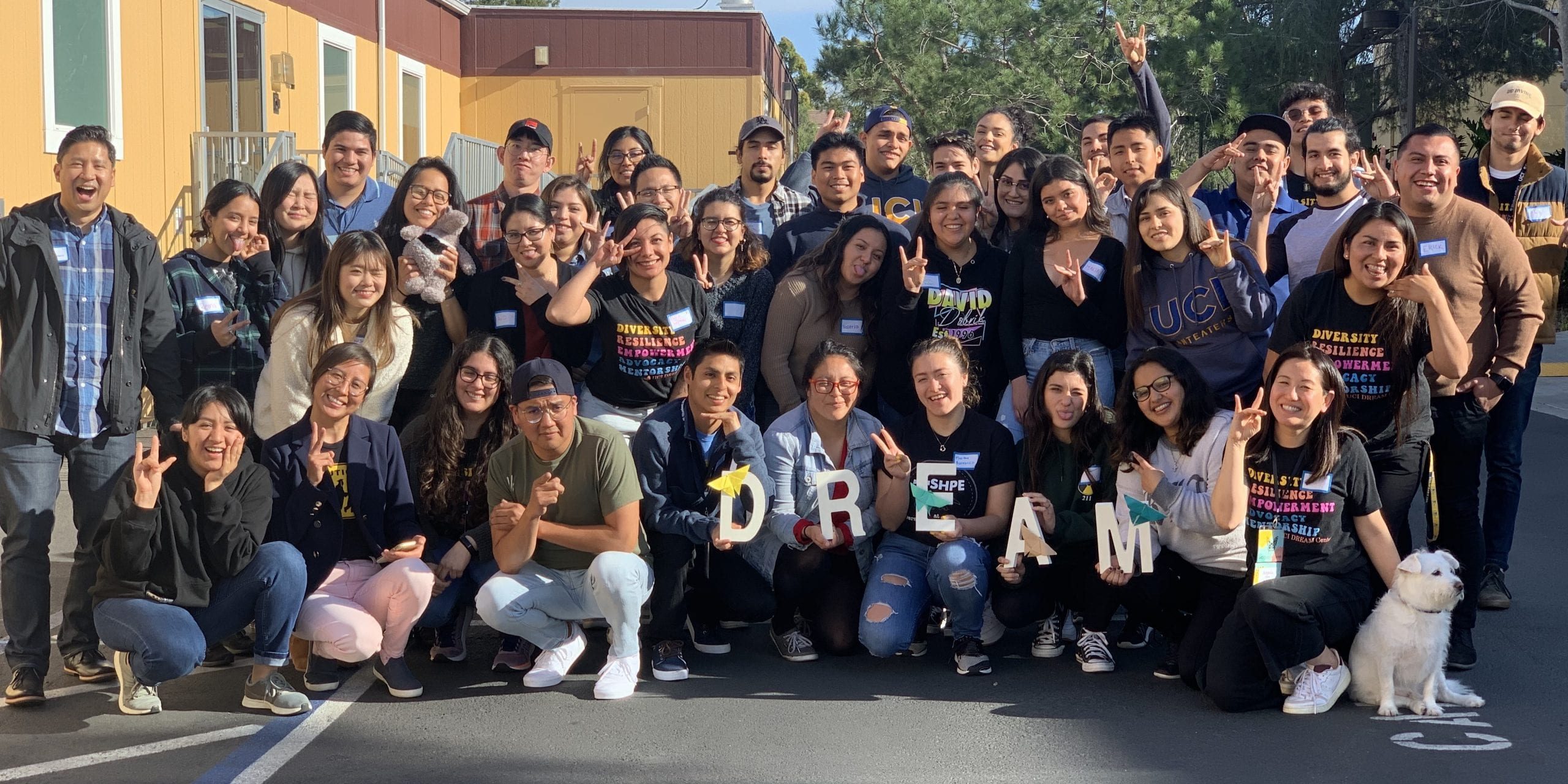 ** The application cycle for the 2023 - 2024 academic year is NOW CLOSED for both students & mentors.**
What is the DREAM Project Fellowship?
The DREAM Project Fellowship is a fellowship that provides academic and experiential learning, professional development, financial opportunities, and networking to undergraduate and graduate students regardless of immigration status.
Fellow is paired up with a project mentor and work on a mutually beneficial career and leadership development collaboration.
*We strongly encourage undocumented students without a work authorization permit to apply for this fellowship*
Our Fellowship Achievements:
Featured Articles: 
Working To Make Dreams a Reality
"Building opportunities for students regardless of immigration status has been a collective effort of the DREAM Center, campus partners, mentors, and student advocacy," Hernandez says. "We don't want the DREAM Center to be the only location where students feel safe and welcome. We love when they feel safe across campus in multiple offices."
Read more about DPF and learn from our Assistant Director, Yadira Hernandez, and our DPF fellow as they share their experiences with DPF.
LA Times - Stories from the Sea
Learn more about the "Stories from the Sea" which is one of 50 DREAM Projects at UCI.
The project is a collaboration between the Newport Beach Public Library Foundation, California Humanities, UCI Center for Storytelling, UCI Libraries, and the UCI Humanities Center.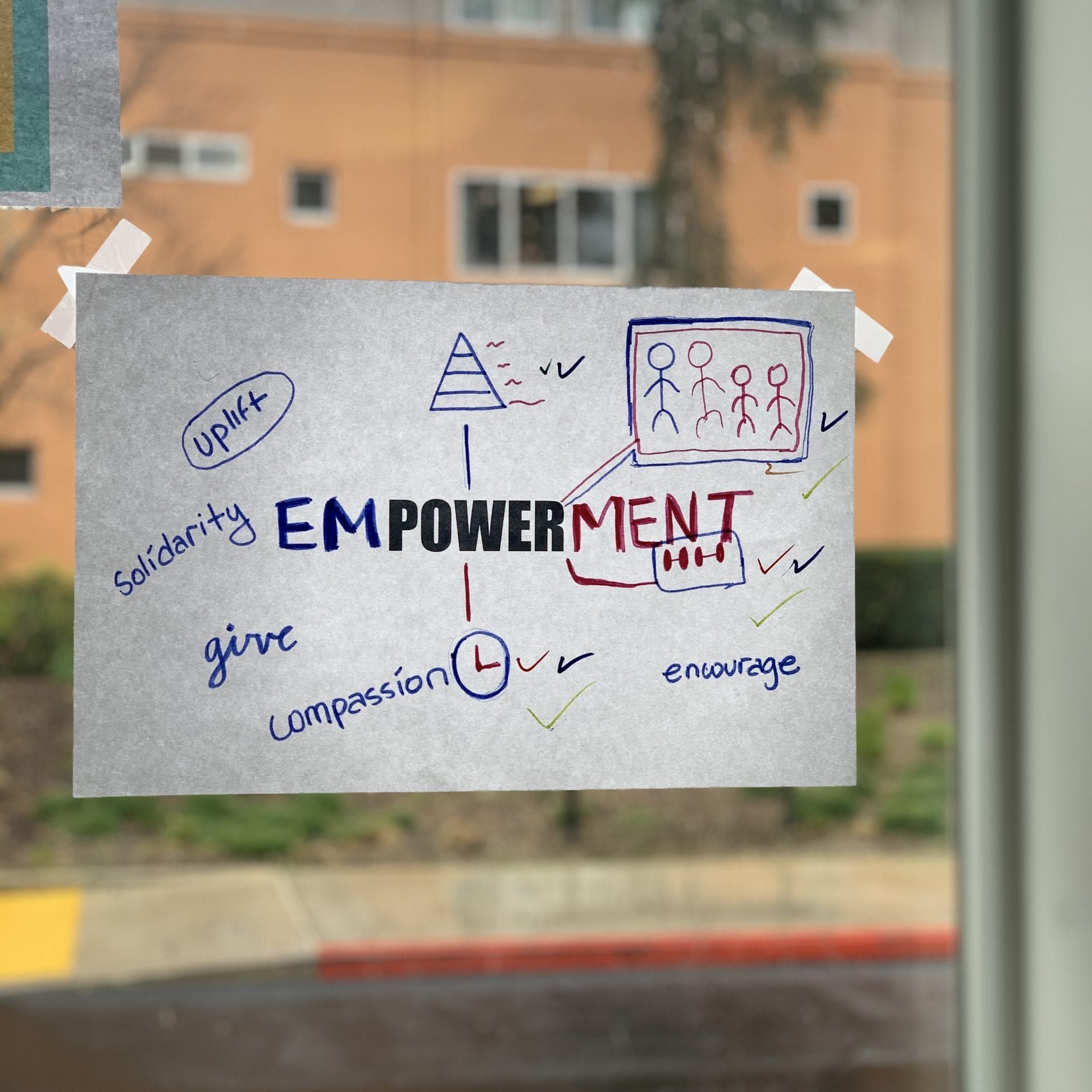 How do I apply as a fellow?

Submit application form by due date and send updated resume to our DPF Team

Will the fellowship affect my financial aid?

The DPF award is a scholarship that is considered financial assistance used toward the cost of attendance. 

The Office of Financial Aid and Scholarships typically reduces an offered need-based loan or a work study offer to accommodate a scholarship in a student's budget

How will I receive the funding?

DPF Funding will be sent out through Financial Aid. Please check your financial aid portal

How do I qualify for the program?

Must be non U.S. citizen & AB 540 eligible
Open to undocumented students who don't have
work authorization
UCI enrolled

undergraduate

&

graduate

students

Am I required to attend all the workshops and seminars with the DREAM Center?

All fellows are required to attend year round workshop and seminars

When will I get notified of my match?

You will be notified of your match after our interview process has ended in the summer.

When will I see the funding appear in my financial aid portal?

Your funding should appear in your financial aid portal within the first two weeks of each quarter.
Featured Videos from our Annual Poster Symposium 2019-2020
DPF Symposium 2020-2021
Creating Educational Resources for Different Communities
In this session, you will hear from a promising group of young scholars working to create educational resources for students and families from underrepresented and under-resourced communities. Their work supports learners across a wide age range from early childhood to college students preparing for graduate school and takes a variety of approaches including family engagement, school-based intervention, data analysis, workshops, mentoring programs, and database construction. The common thread that ties this work together is the commitment to enhance learning and create supportive environments for children, families, and students from historically marginalized communities.
View recording here: https://youtu.be/tCQZBcSwH9w
---
Undocumented Pipeline Initiatives at UCI
Learn about all the ways undocumented students reimagine and made possible new ways to create access and inclusion campus-wide initiatives for undocumented students through Admissions, Enrollment, School of Engineering, and Cross-Cultural Center.
View recording here: https://youtu.be/OCe2xAyfnvk
A Glance At Our Past Curriculum
Fall Curriculum: Critical Race Theory and Self-Authorship
Winter Curriculum: Self-Advocacy and Networking